Ultimate Guide To A Girls Night In
May 05 2017 – Stephanie Matsen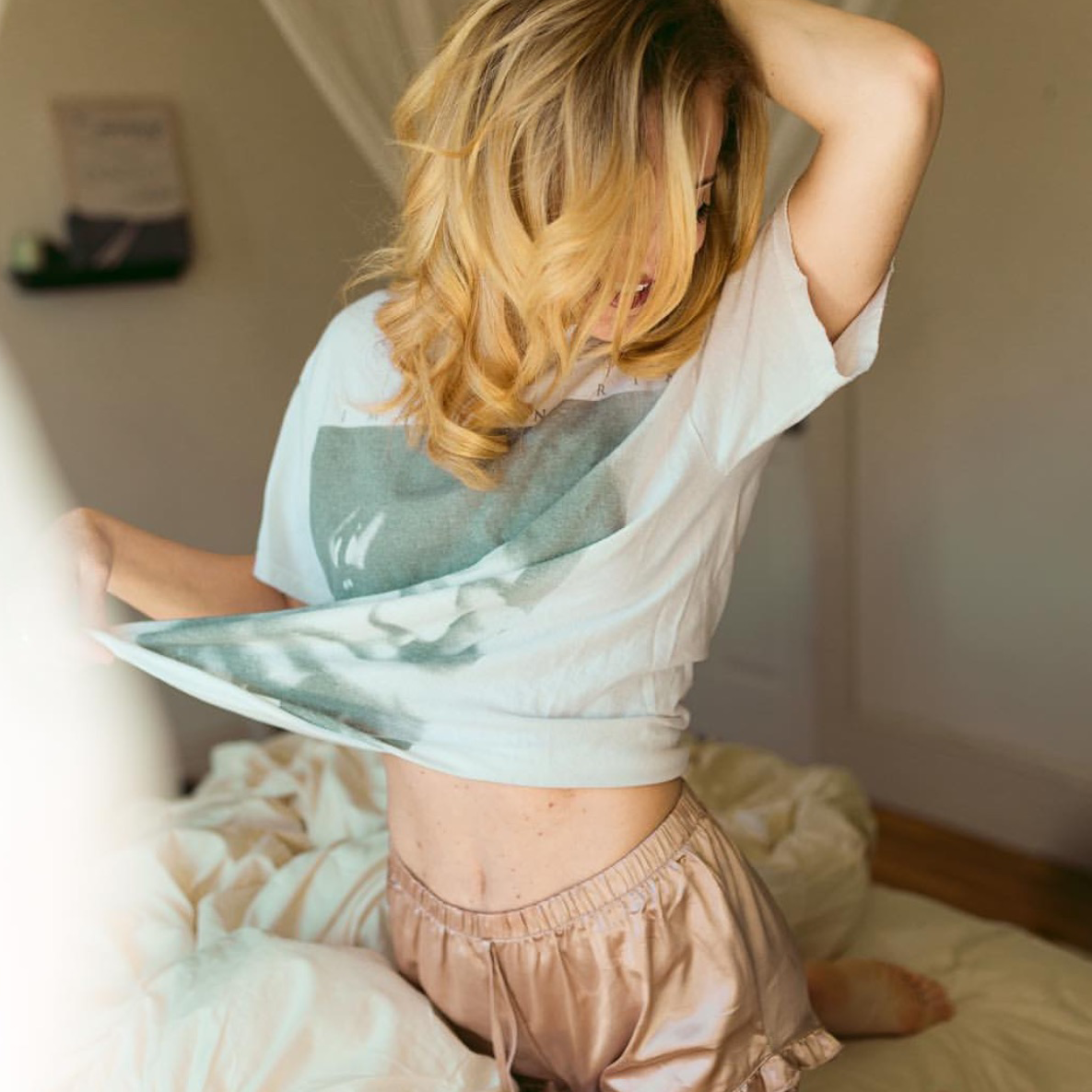 There's no denying it, girl's nights are good for our soul. It can be hard to get all your girls together at once with everyone having their own busy schedules, but it's a necessity. Pick a night to indulge with your ride or dies; we've even made it easy for you with this guide. Keep reading to get ideas from everything that you should do, to what to eat!
HOW TO SET UP:
Turn your floor into a huge bed. Gather a bunch of blankets, pillows, basically anything that's super soft and throw them on the floor. Add balloons and twinkly lights for a fun feel.
WHAT TO WEAR:
Channel your inner Blairs and Serenas and wear silky PJs with cute fun robes, sleep masks, and fuzzy slippers.
WHAT TO EAT:
Dishes that everyone can contribute to are always fun and easy. Make personal pizzas where everyone can bring their fave topping, then have fondue for dessert where everyone can bring whatever they want dipped in chocolate! 
(Click the pictures to get the recipe!) 
WHAT TO DO: 
Take some time in the night to pamper your bodies. Check out this simple DIY for bath bombs here.
WHAT TO WATCH:
Did you even have a girl's night if you didn't have one of your favorite movies playing? Probs not. Even if it is just running as background noise while you talk, it's a must. Here are some of our top picks in case you're having a hard time narrowing it down.
COMEDY:
Bridemaids
Mean Girls
Juno
Superbad
Forgetting Sarah Marshall
How to Be Single
NOSTALGIC:
She's the Man
John Tucker Must Die
What a Girl Wants
Clueless
10 Things I Hate About You
Bring It On
13 Going on 30
Romy and Michelle's Highschool Reunion
Coyote Ugly
ROMANCE:
Dirty Dancing
The Notebook
500 Days of Summer
WHAT TO LISTEN TO:
Everyone loves a good throwback, so make a playlist with some 90s/early 2000s music! Here are some songs we can't resist:
Waterfalls, TLC
Hollaback Girl, Gwen Stefani
Say My Name, Destiny's Child
Lucky, Britney Spears
Wannabe, Spice Girls
Fergalicious, Fergie
Glamorous, Fergie
We told you we got yo back so we even made a checklist:
CHECKLIST:
-Pillows
-Blankets
-Balloons
-Twinkly lights
-PJs
-Fave movies
-Spotify playlist
-Pizza dough
-Pizza toppings
-Plates
-Lots of chocolate for fondue
-Things to dip in chocolate such as: pineapple, strawberries, rice crispy treats, marshmallows
-Fondue pot and skewers
-Bath bomb supplies (see video)
Enjoy!