Satins + Velvets
October 24 2016 – Sienna Rhoades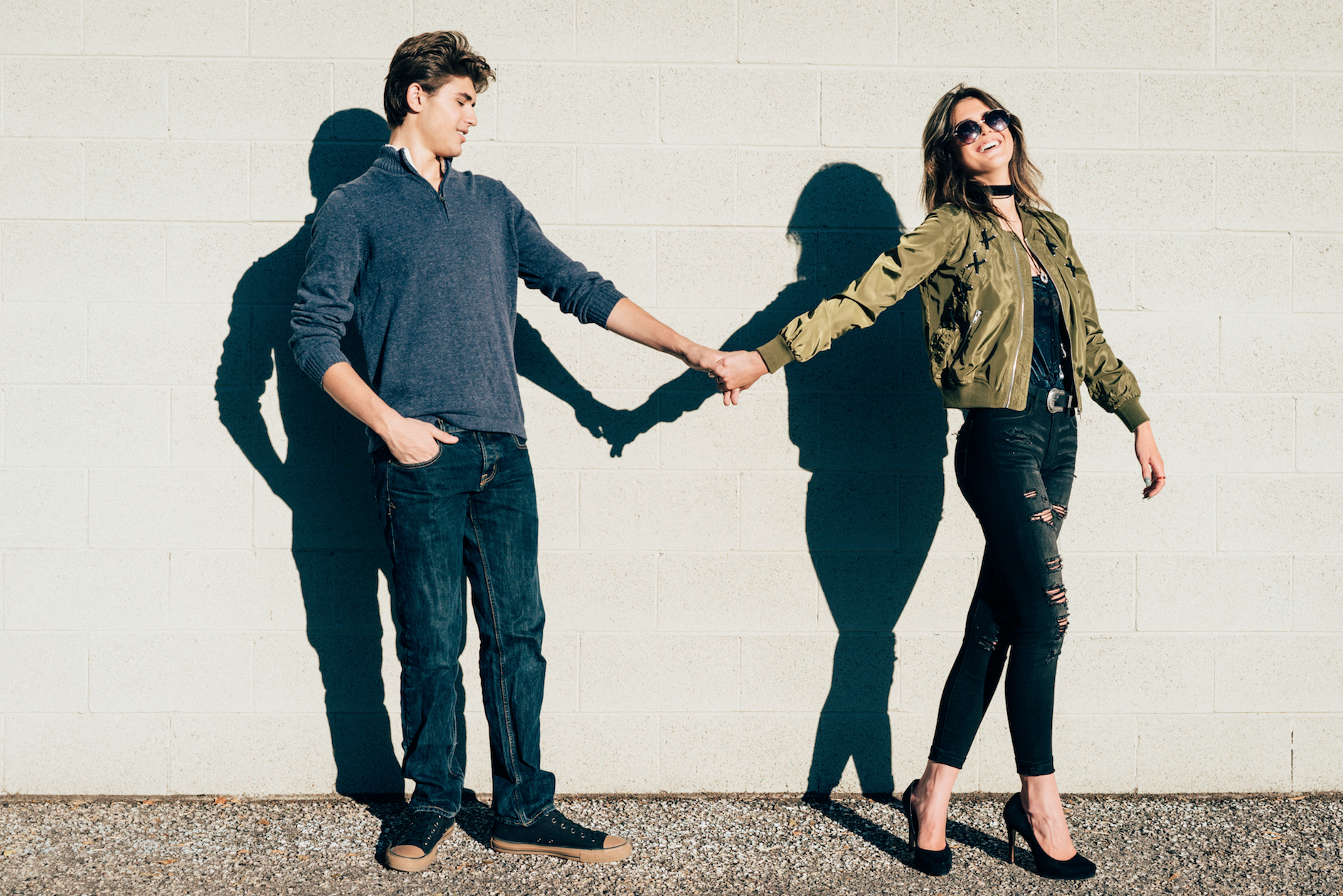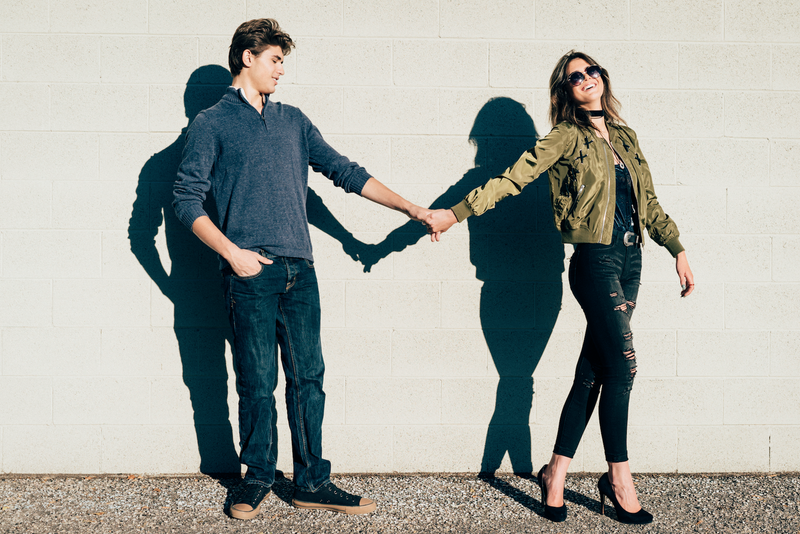 Below is a mini-shoot we did last week featuring some of our new items! 
This shoot was so fun because we got to use a new prop, a guy! Jenna and Beau worked so great together. 
Jenna's look gives a city, very rocker vibe. We love the velvet damask fabric that the Amelia Bodysuit is made of. It's the perfect statement piece. And layering it under the satin Ellie Lace-Up Bomber, makes the perfect duo. 
Styling Tip: 
Mix and match different textures, fabrics, and colors! The contrasting green and blue of the garments work here because the bodysuit has black in it and the bomber has the black criss crosses. 
Photography: Bryce Johnson 
Models: Beau & Jenna 
Styling: Sienna Rhoades 
Shop This Look: